The Los Cabos Open Tennis Tournament, which is part of the Professional Tennis Association (ATP), was held this year from July 31st through August 5th, and had an attendance of over 30 thousand fans, five thousand more than those registered in 2022.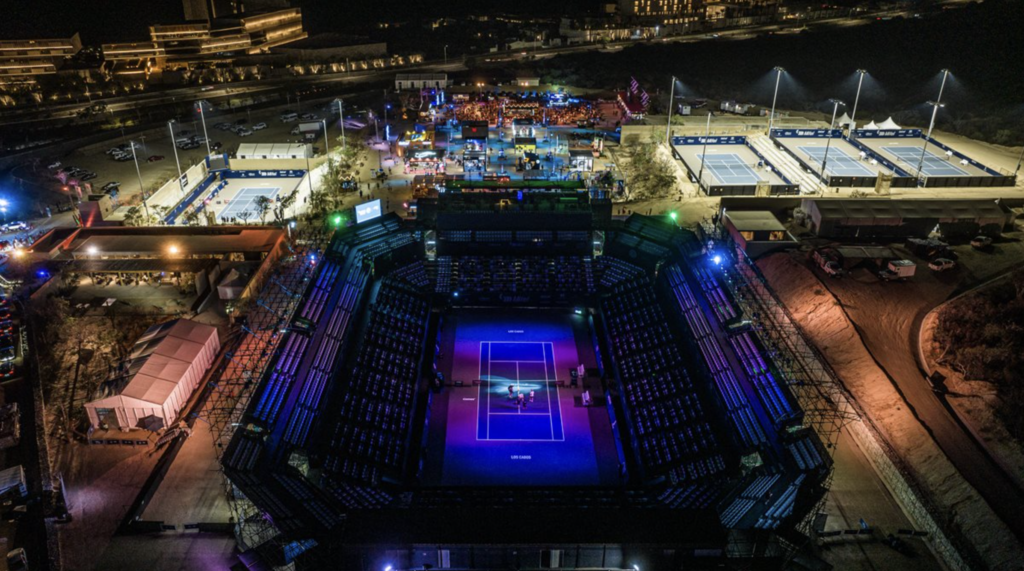 Last year the final game was led by the Russian Daniil Medvedev and the British Cameron Norrie, resulting in Medvedev as champion and consolidationg his position as number one in the world.
The magnificent sports event was held at the Cabo Sports Complex (CSC), of the Olarena Hospitalidad Group, which is located in front of the Solaz, which this year was the host hotel for the players. Staying there allows players to be at walking distance to the event, another factor that will continue to consolidate this ATP as the best in Latin América.
So far the participation of the Greek Stefanos Tsitsipas, ranked number three in the world, and Cameron Norrie, ranked 10th were confirmed.
This year the tournament was celebrating its sixth edition and this was the third time that it was held at the Cabo Sport Complex (CSC), built on a four-hectare land, housing a main stadium with capacity for 3,500 people.
In addition, three other courts were available, which can hold up to 800 spectators each. This International sports event received a total of 28 players for singles games and 16 players for doubles, with a prize pool of $852,840.