TAKES OVER
LOS CABOS
We are thrilled to share with you the exciting and marvelous project of Pueblo Bonito Vantage in the beautiful city of San Miguel de Allende!
Vantage represents the new signature of ultra-luxury and excellence in service that characterizes Pueblo Bonito Golf & Spa Resorts, taking it to a whole new level. This spectacular project consists of an elegant boutique hotel and 45 beautiful full ownership residences, which are about to become an exhilarating reality.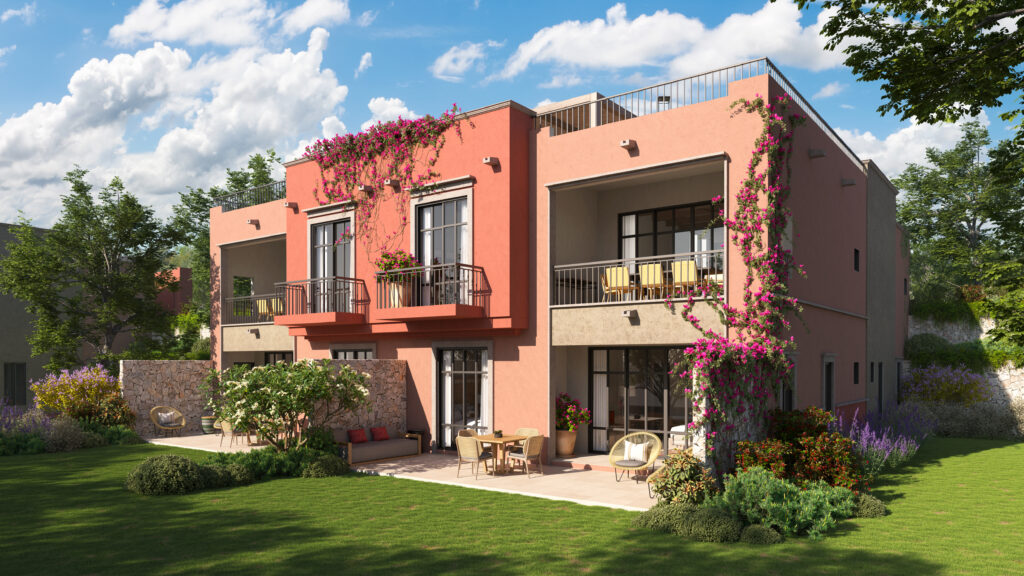 The boutique hotel, with only 111 rooms, is scheduled to open by the end of 2023. Just like the residential area, it will retain an exquisite colonial-contemporary architectural style that perfectly harmonizes with the beauty of San Miguel de Allende.
It will offer luxurious amenities, including an event garden, one of the finest spas in the Bajío area, a pool, a gym, and meeting rooms, all providing breathtaking panoramic views of the picturesque Parroquia de San Miguel de Allende.
On the other hand, Pueblo Bonito Vantage San Miguel de Allende The Residences, the residential complex of the project, is 60% completed. Currently, you can already appreciate the construction progress of the two condominium towers and the 19 villas, which will offer unparalleled views of downtown San Miguel de Allende to our fortunate owners.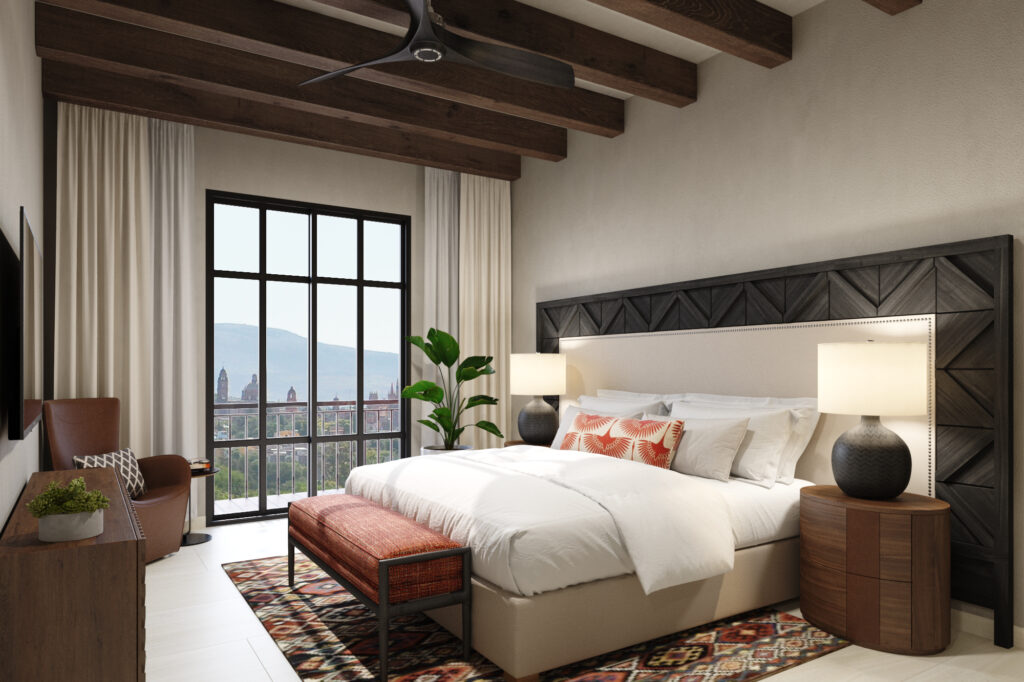 There are many elements that make Pueblo Bonito Vantage San Miguel de Allende The Residences an exceptional project:
Investing with one of the most important companies in Mexico, renowned for its leadership in tourism and awarded numerous prizes for quality, hospitality, architecture, gastronomy, hygiene, and environmental and social responsibility.
Excellent location, just minutes away from the city's main attractions, offering privacy and exclusivity at the same time.
Stunning views of the city center, as most units have privileged vistas of the beautiful Parroquia de San Miguel Arcángel.
A vacation rental program that allows owners to benefit from their investment.
Excellent service quality from the purchase and delivery of your unit, throughout your stay at Pueblo Bonito Vantage The Residences, through our exclusive Concierge service.
The V Life program, a space designed exclusively for residents to enjoy cultural, gastronomic, and wellness experiences tailored specifically for them.
Guaranteed connectivity, thanks to the new direct flight Los Cabos – Querétaro, with the latter city located just 40 minutes by car from the marvelous San Miguel de Allende. Additionally, there are international flights available from León Guanajuato Airport, just an hour and a half away.
We invite you to be a part of this unparalleled project and invest in one of the most beautiful cities in the world, recognized as a UNESCO World Heritage site.