San Miguel de Allende, a charming colonial town nestled in the heart of México, is not just a destination; it's an experience that captures the essence of México's rich cultural heritage.
Among the many festivals that grace this town, the San Miguel de Archangel celebration stands out as a unique and captivating event that draws visitors from around the world. Let's explore five important aspects of these celebration, and how investing in luxury real estate properties in this enchanting town can offer an unparalleled lifestyle.
Alborada: Friday Night Fiesta
The festivities kick off with "La Alborada", a Friday night filled with music, fireworks, and a palpable sense of excitement in the main square. This enchanting evening culminates with "Las Mañanitas" serenading San Miguel Archangel, creating an electrifying atmosphere that welcomes visitors and residents alike.
Satuday's Xuchiles Offerings
On Saturday, communities from all around San Miguel de Allende come together to honor the saint with offerings known as "Xuchiles". These intricate creations are made with a medley of flowers, bread, and "cucharilla", a special ingredient with deep cultural significance. Accompanied by conchero dancers, these vibrant processions make their way to the main square, offering a colorful spectacle that showcases the town's unity and devotion.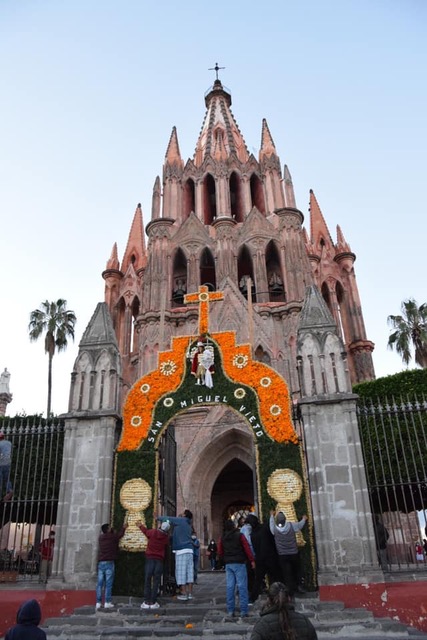 Sunday's Parade of Dancers
The highlight of the celebration is Sunday's grand parade, featuring dancers from various regions across Mexico, including Zacatecas, Morelos, Veracruz, Jalisco, Queretaro and more. These talented dancers coverge in San Miguel de Allende to pay homage to San Miguel Archangel through their mesmerizing perfomances. The streets come alive with the rythm and artistry of traditional dances, providing a unique cultural experience for all to enjoy.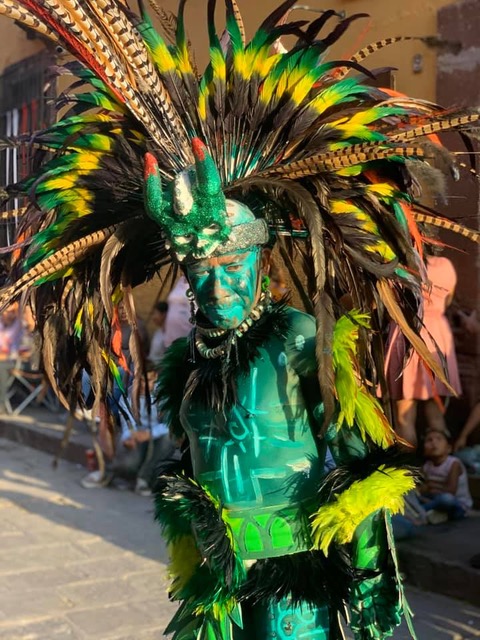 Fireworks Galore
Throughout these three days of celebration, the skies above the main plaza are adorned with spectacular fireworks displays. These dazzling pyrotechnics light up the night, adding an extra layer of enchantment to the festivities. For those investing in luxury real estate properties in San Miguel de Allende, this means having a front-row seat to the grandeur of these nightly fireworks extravaganzas.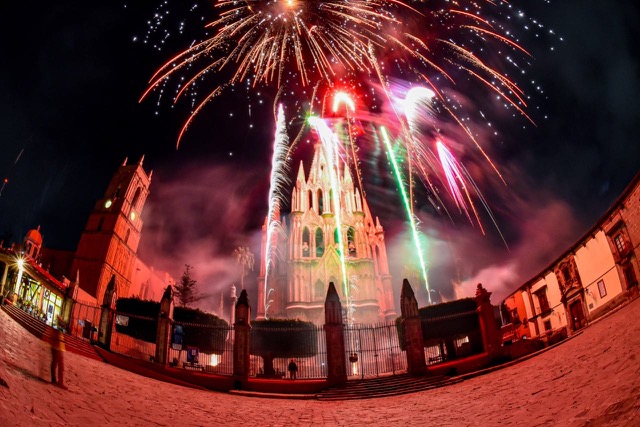 The San Miguel Archangel Celebration in San Miguel de Allende is a time-honored tradition that beautifully blends faith, culture, and joy. It's a testament to the town's deep- rooted traditions and vibrant spirit. For those seeking a luxurious lifestyle, investing in real estate properties here means not only owning a piece of this charming town but also becoming a part of its rich cultural tapestry. The annual celebration of San Miguel Archangel is just one of the many experiences that make San Miguel de Allende an exceptional destination and a truly unique place to call home.